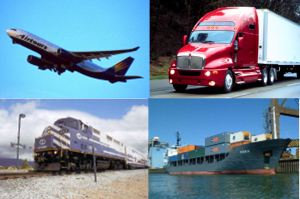 Approved and licensed by the Ministry of Foreign Trade & Economic Cooperation with the People's Republic of China. NINGBO QIANTAI INTERNATIONAL LOGISTICS CO., LTD (QTIL) has been allowed to enroll NOVCC by ministry of communications and undertakes international forwarding agency of sea freight, air freight and international courier for imp & exp cargo.
Since the foundation of our company, we keep the well relations with the relations with the Customs, Commodity inspection, Marine Shipping Agency, Air-line Companies and harbor. Approved and set by Customs, the supervising warehouse is designed for international air freight, sea freight and express mail cargo.
We believe that: qualified, highly motivated and committed personnel contribute crucially to the fulfilment of customer- and success-oriented strategies. In addition QTIL uses the synergies of know-how in logistics, international experience and advanced information technology especially to optimize logistic processes and build up the core competitiveness of the supply chain management for our customers.

Our Mission

1.To set up global network and leverage advanced information technology to manage the operations and reach customers objectives .

2.To help our customers, especially those new joiners in Global market, build up core competitiveness through advantages like cost minimizing, time saving and quality assurance within the value-added chain.

3.To offer comprehensive logistics solutions, implement of complex fulfillment projects and core competitiveness of SCM to our customers.